Episode 05 - Gareth Connor.
This weeks episode we dive, (or is it move?) into the world of automation with Gareth Connor, President of Creative Connors, Inc. We discuss the differences between traditional rigging and automation, how it's implemented, and how and when it can be a useful tool.



​https://creativeconners.com/

https://www.amazon.com/Scenic-Automation-Handbook-Gareth-Conner/dp/1138850276

https://www.amazon.com/Automated-Performer-Flying-State-Art/dp/081535214X

https://www.circuitandgear.com/
---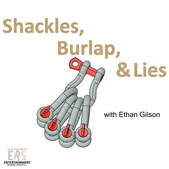 Episode 04 - ETCP with Meredith Moseley-Bennet.
This episode we're joined by Meredith Moseley-Bennet, the Entertainment Technician Certification Program (ETCP) manager. We talk about all things ETCP, from how to qualify and apply for the exams, to how the tests are created. This episode is jammed packed with great information about the ETCP. And we even have a HUGE announcement about the exams.
​etcp.esta.org
---
---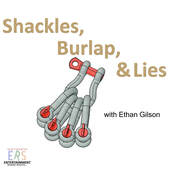 Episode 03 - Phil Van Hest from Bigger Hammer Productions joins us this episode to discuss his role as the rigging and safety supervisor for a labor company.




​
https://vimeo.com/showcase/7082170
https://www.protoindustrial.com/en/industrial-tools/Proto/Tethered-Tools/SkyHook-Transfer-System/f391117c-f8e8-4e6f-8668-b8058ee6b843_Proto%C2%AE-SkyHook%E2%84%A2-Kits/#
https://www.amazon.com/Stage-Rigging-Handbook-Third-Glerum/dp/0809327414
https://www.amazon.com/Rigging-Math-Made-Simple-5th/dp/0997874686
phil.vanhest@biggerhammer.com
https://www.assp.org/standards/standards-topics/osh-training-z490


---
---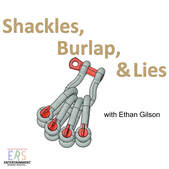 Episode 02 - Today's guest is Ben Brian from Reed Rigging in Chicago. We talk about how he went from a product photographer to entertainment rigger to a principle partner of a large rigging company. We also discuss the importance of training, the ETCP certification program, and the Event Safety Alliance.




https://reedrigging.com/
https://etcp.esta.org/
https://www.eventsafetyalliance.org/
https://www.kinesys.com/system-category/apexsystem/





---
---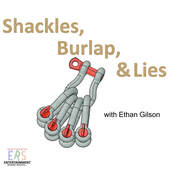 Episode 01 - In this podcast we talk with Yanna Kiriacopoulos about how she got into rigging, the challenges of doing so as a woman, and what others can learn from her experience.





The Bag Yanna just got as one of her favorite tools - https://www.klimwinkel.nl/courant-cross-pro.html
Entertainment Rigging by Harry Donovan - https://www.amazon.com/Entertainment-Rigging-Practical-Harry-​Donovan/dp/097233811X
Entertainment Rigging for the 21st Century by Bill Sapsis - https://www.amazon.com/Entertainment-Rigging-21st-Century-Compilation/dp/0415702747
Controlbooth.COM​
---
---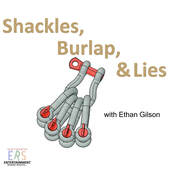 Episode 00 - An introduction to Shackles, Burlap, & Lies. Click on the artwork to the left to listen.
---